Rochester, MN-
(photo courtesy of NJCAA)
Two volleyball teams from the Minnesota College Athletic Conference will begin their hunt today for the 2018 NJCAA Division III Volleyball National Championship, as the tournament kicks off on the campus of RCTC in Rochester, Minnesota.
Rochester Community & Technical College and Central Lakes College both received first round byes as the No. 4 and No. 2 seeds. Their opponents shall be determined after first round action concludes this morning.
Yellowjacket head coach Amber Zitzow led her team to a 22-8 overal record and a perfect 12-0 MCAC Southern Division mark. Raider mentor Jane Peterson guided her squad to 26-4 overall mark and an undefeated 12-0 MCAC Northern Division record.
MCAC All-Division teams and the MCAC All-State teams were posted earlier this month; click here for the MCAC Volleyball home page for more on those honorary teams and more.
The 2018 NJCAA DIII Volleyball Championship information for live-stream, statistics, results and more are available at the NJCAA resources listed below.
Results:

| http://njcaa.org/sports/wvball/2018-19/div3/national_championship/index …
LiveStream:

| http://njcaatv.com/landing/index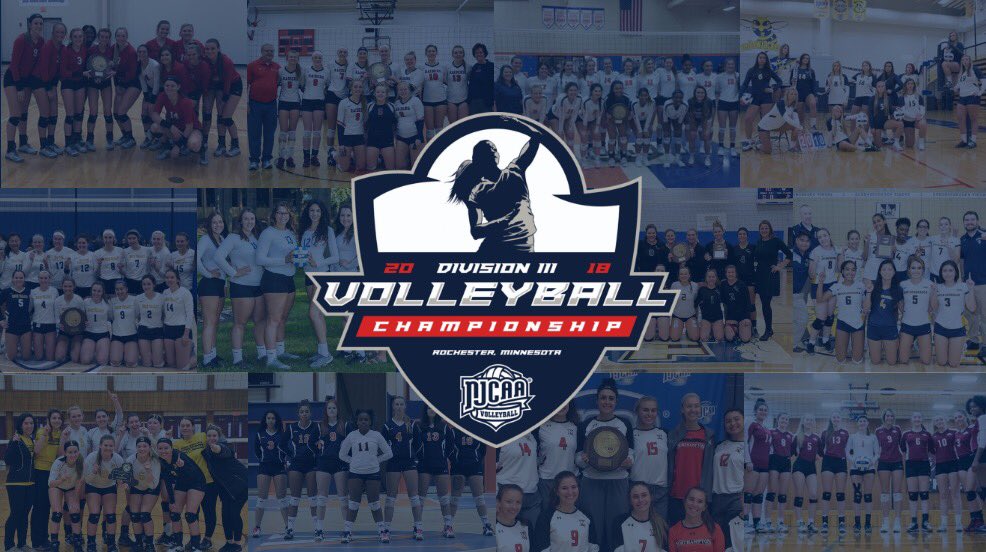 Be sure to follow our MCAC Volleyball social media feeds on our Facebook page and on Twitter: @MCACSPORTS
Conference Stats Leaders are at: http://www.mcacsports.org/sports/wvball/2018-19/leaders
Also, look to @NJCAAVolleyball on Twitter for NJCAA Volleyball news and information.
This release sponsored by:
About the Minnesota College Athletic Conference
The Minnesota College Athletic Conference is the organizational body for NJCAA-affiliated two-year technical and community college athletic programs in the Minnesota State system. The mission of the Minnesota College Athletic Conference is to advance intercollegiate athletics by providing an engaging and supportive environment for success of our student athletes and competition among member institutions. The MCAC is committed to the guiding principles of encouraging the development and success of student athletes, promoting the integrity, honesty and loyalty to member schools as well as upholding the sustainability of conference athletic programs.