Winona, MN-
North Dakota State College of Science (NDSCS) has announced it will field a Clay Target team this fall, joining eleven other two-year college programs to compete in the Minnesota College Athletic Conference in 2019. The upcoming fall season - which runs September 1 through October 15 - will be the second season of varsity clay target within the MCAC.
The NDSCS Clay Target team is working to assemble their roster under the guidance of head coach Erin Johnson.
Johnson also works at NDSCS as the Student Support Coordinator, as well as serving as a coach for the Breckenridge Big Shots High School trap squad in the spring. The NDSCS program will compete out of the Head of the Red Gun Club in Breckenridge, Minnesota.
Any current or aspiring NDSCS students looking to compete for the program should contact Head Coach Erin Johnson at 701-671-2278 or erin.j.johnson@ndscs.edu Students need to sign up by August 30th to be eligible to compete within the MCAC league this fall. Read more about the
MCAC Clay Target sport code required Clay Target student-athletes be registered in a minimum of 6 credits in the fall semester; Clay Target athletes do not need to register with the NJCAA or NCAA eligibility centers, unless they will also be competing in a sport other than Clay Target.
The 2019 MCAC Clay Target season will feature twelve (12) varsity two-year college teams; NDSCS will join the following 11 programs in the 2019 Minnesota College Athletic Conference / USA Clay Target fall season this year:
Alexandria Technical & Community College, Alexandria, MN
Hibbing Community College, Hibbing, MN
Itasca Community College, Grand Rapids, MN
Lake Region State College, Devils Lake, ND
Lake Superior College, Duluth, MN
Minnesota West Community & Technical College, Worthington, MN
Northland Community & Technical College, Thief River Falls, MN
Pine Technical & Community College, Pine, MN
Ridgewater College, Hutchinson & Willmar, MN
Southwest (WI) Technical College, Fennimore, WI
Vermilion Community College, Ely, MN
The upcoming fall season will also mark the MCAC debut of Alexandria Technical & Community College, as their club program will elevate to varsity status and join the MCAC Clay Target ranks and Ridgewater College. The community of Alexandria and Alexandria Tech hosts the Minnesota State High School Clay Target League Trap Shooting Championship; the nation's largest high school shooting championship attracts more than 330 high school teams and over 8,500 student-athletes in early June for a 9-day competition. ATCC is the title sponsor of the prestigious event. For more on the USA Clay Target League Minnesota Championship, click here or go to: http:/championship.mnclaytarget.com
NDSCS Clay Target
Head Coach: Erin Johnson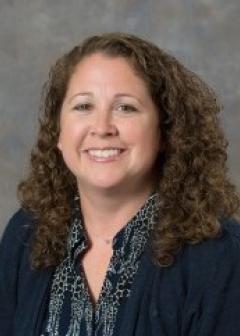 Erin Johnson
Student Success Center
Student Support Coordinator
701-671-2278
erin.j.johnson@ndscs.edu
Wahpeton
Old Main 130E
In 2018, nine MCAC member colleges took part in the first varsity two-year college Clay Target season in the U.S. in a partnership between the MCAC and USA Clay Target. Teams were divided into two divisions by squad size and the highly competitive season concluded with the 2018 MCAC Fall Championships conducted at the Grand Rapids (MN) Gun Club on October 16. Over 100 participants and coaches convened on Grand Rapids for the one-day event which crowned men's and women's division individual champions, runners-up and several team awards. Clay Target is the fastest-growing sport in Minnesota and the Upper Midwest.
USA Clay Target can be researched at: http:/usacollegeclaytarget.com
The Minnesota College Athletic Conference is the organizational body for NJCAA-affiliated two-year technical and community college athletic programs in the Minnesota State Colleges & Universities system, as well as select member colleges in North Dakota and Wisconsin. The mission of the Minnesota College Athletic Conference is to advance intercollegiate athletics by providing an engaging and supportive environment for success of our student athletes and competition among member institutions. The MCAC is committed to the guiding principles of encouraging the development and success of student athletes, promoting the integrity, honesty and loyalty to member schools as well as upholding the sustainability of conference athletic programs.
Be sure to follow our MCAC Facebook and Twitter feeds @MCACSports
OUR PURPOSE
The Marine Corps defends the people of the United States at home and abroad. To do that, we make Marines who win our Nation's battles and return as quality citizens.
Our Mission
To be the best Sports Company in the World.
YOUR SPORTING GOODS PARTNER
When you want your team to look as good as they play, trust the experts at Nicklasson Athletic Company. With more than 80 years of combines sales expertise, NAC is on your team with the latest, most innovative apparel and products to help your team, school, corporation or organization look and play their best. When you look great, you play great.