Itasca Community College
Head Coach | Years as ICC | Overall W-L Record
Weldon Braxton | Entering 1st Year | 0-0 Overall
Assistant Coaches:
Matt Pellinen
Johnny Johnson
Derek Lacosse,
Josh Engel
2016 MCAC Overall Record | Division Record |Place of Finish
5-3 Overall | 3-2 in Eastern Division | 3rd Place East
Key Returning and/or Incoming Players:
CJ Scott, DB, Clemson, SC
Andrew Tilton, OL, Mechanicsville, VA
Raekwon Archer, DB, Tallahassee, FL
Steven Edwards Jr., DB, Kissimmee, FL
Jerod Jones III, WR, Sanford, FL
Wyatt Fitterer, DL, New Richland, MN
Coach Braxton on Expectations of Itasca Offense in 2017:
"We want to be fundamentally sound on offense. The goal is improve each week, not turn the ball over and put our defense in good positions on the field."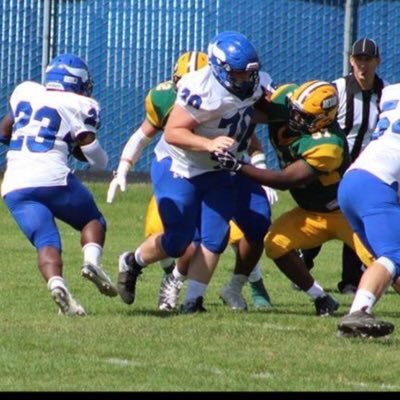 Coach Braxton on Expectations of Itasca Defense in 2017:
"Our goal is to be a physical well-tackling defense. We hope to play well against the run and communicate well with our sophomore laden secondary."
Coach Braxton on Expectations of Itasca Special Teams in 2017:
"Kickoff and punt are very important to us. We hope to gain solid field position and not lose points and possessions on special teams."
Moving On: '16 Itasca Vikings competing at 4-year programs in 2017:
Jack Leius – University of Minnesota
Roshea Grays – Bemidji St.
Austin Pfisthner – Jamestown University
Bailey Germain – UW-River Falls
For additional local coverage of Itasca Community College Football, please visit:
Grand Rapids Herald Review Sports
To follow Minnesota College Athletic Conference Football stats, standings, scores and more, go to: www.mcacsports.org
Want quick updates? The MCAC is on Twitter and Facebook Join our Social Media Feeds Today!